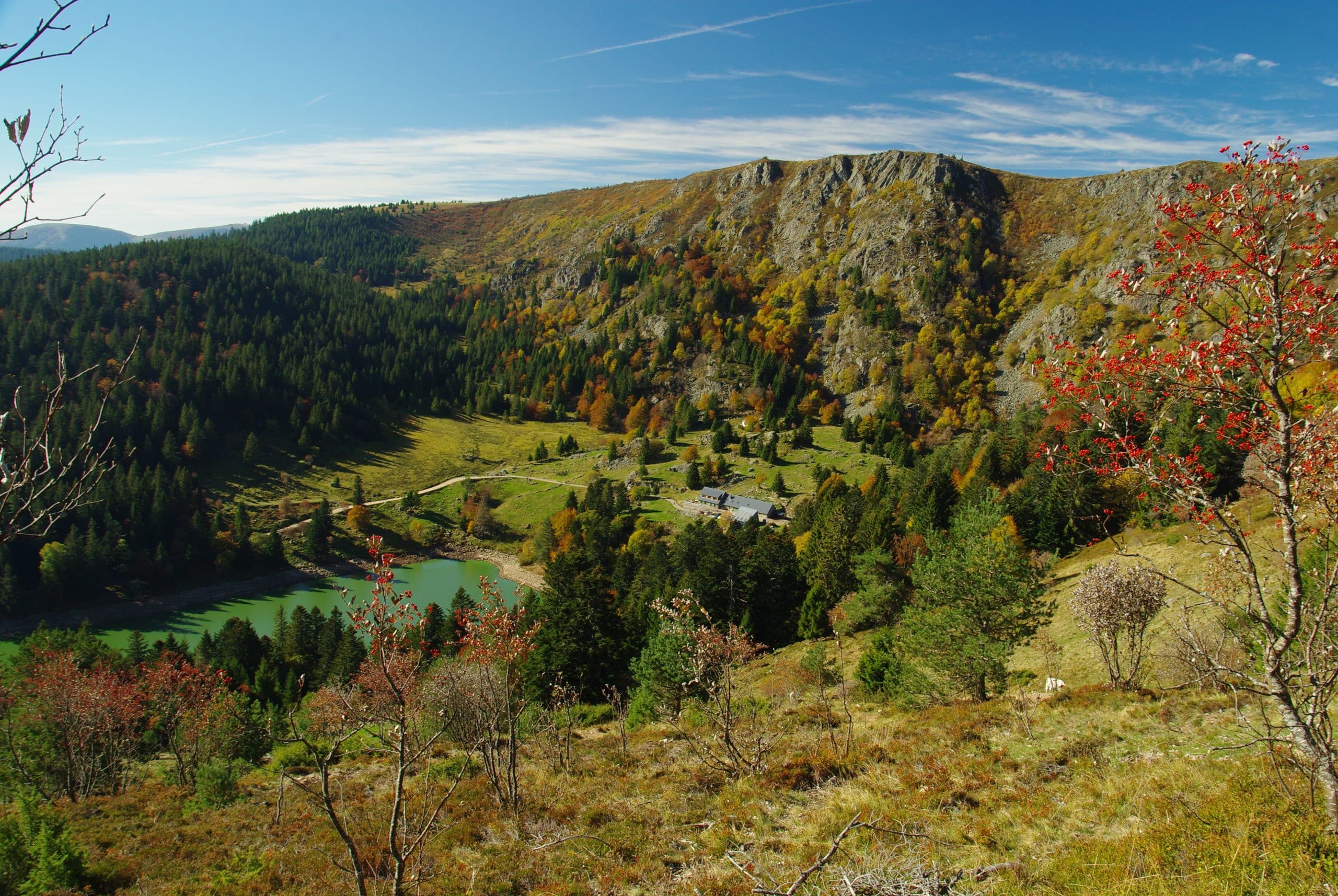 Destination Hautes Vosges,
Welcome to Belle Hutte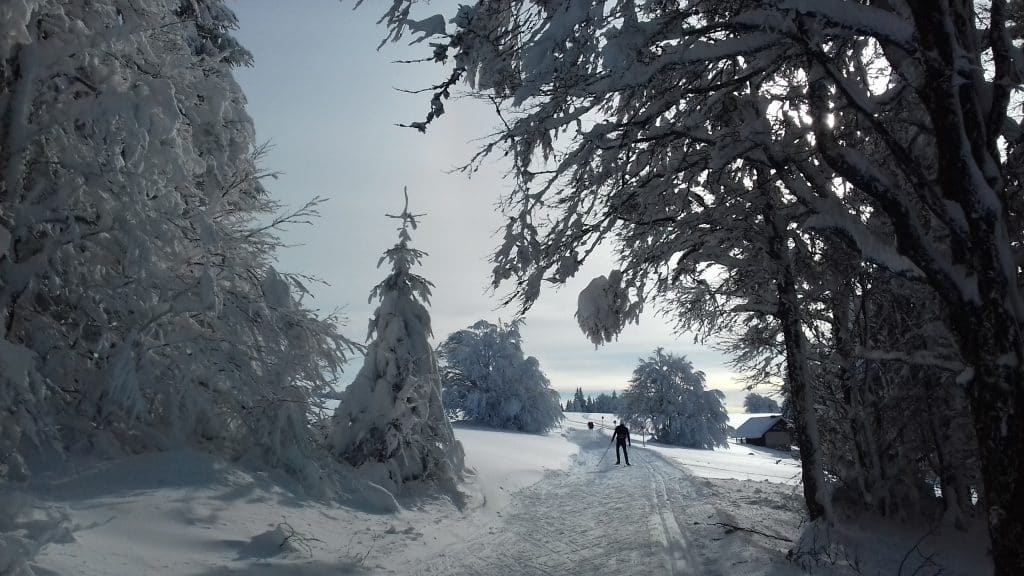 Opening dates:
Accommodation rental :
From December 22, 2023 to September 30, 2024

Camping pitches :
in summer : from May 08, 2024 to September 15, 2024
in winter from February 09, 2024 to March 10, 2024
Martine, Amandine, Régis and Vincent
welcome you to the highest campsite in the Vosges
At an altitude of 900m, Camping Belle Hutte La Bresse **** is a 100% quiet and natural destination in the heart of the Vosges mountains: explore the exceptional sites of the Ballons des Vosges Regional Nature Park for unforgettable vacations throughout the seasons!
Read more
Summer vacations in the Hautes Vosges: from the campsite, marked out hikes and mountain bike rides to the numerous high altitude lakes, viewpoints… heated aquatic space (mid-June to mid-September), playgrounds, snack bar…
Winter vacations in the biggest ski resorts of the Massif, the joys of skiing for all from the campsite: downhill skiing, snowboarding, cross-country skiing, sledging, snowshoeing…
For your vacations,
Book the ideal chalet, unusual accommodation or camping place
17 cottages, 8 roulottes, 4 round cottages, and 101 campsites scattered over 6 hectares of terraced greenery, on the banks of the Moselotte River.
During your summer vacations or your winter vacations in the mountains, enjoy camping without animation in a friendly atmosphere:
Take advantage of the heated swimming pool (from mid-June to mid-September), relax on a deckchair by the water… Young and old will have a great time in the wading pool, the water slides
Read more
Have a ping-pong or petanque tournament with your family or friends, exercise in the bouncy castles, trampolines and Fitpark or relax with a good book in our reading room
After a snowshoeing trip or a ski lesson, relax in your cozy nest while your children have a last snowball fight, or build an igloo…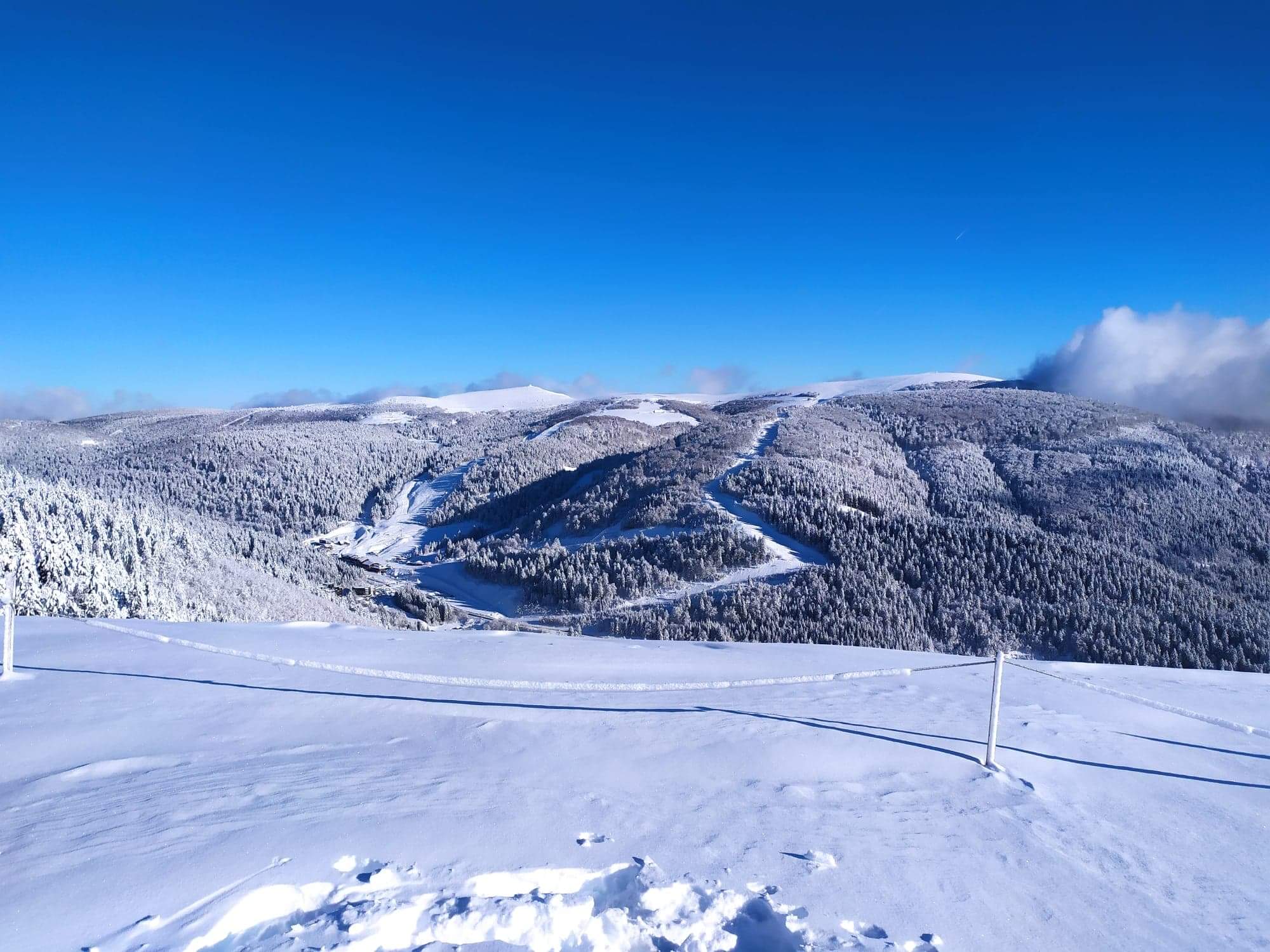 The Vosges: a lively and welcoming mountain
From the campsite between La Bresse and Gérardmer, at the crossroads of Alsace of the vineyards and Franche-Comté of the Thousand Ponds, reach the summits on foot or by mountain bike, ski between the fir trees and listen to the silence of the forest and the music of the waterfalls and streams: fill up with emotions and discoveries all year long
With your family or friends, enjoy the sensations: skiing, hiking, sports, paragliding… and relax: forest bath, contemplative walk, a good meal in a farm inn… in a mountain with grandiose scenery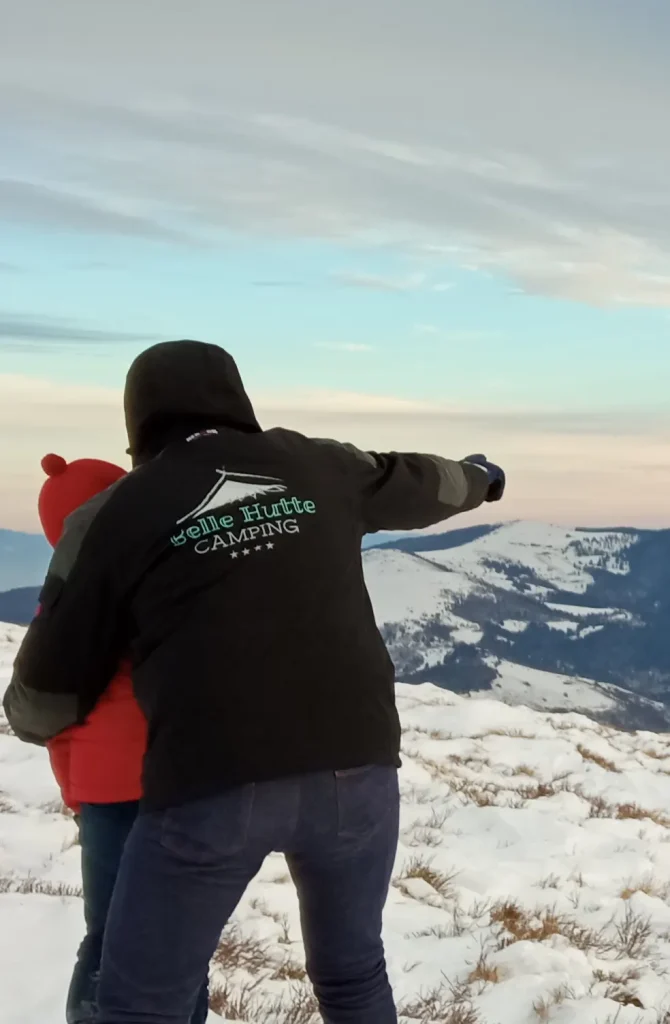 Destination Massif des Vosges
Stay in Lorraine Grand-Est, in La Bresse (from 609 m to 1366 m altitude), a mountain town with an exceptional natural and wild heritage, enjoy outdoor sports, leisure or relaxation activities in all seasons.
Read more
From the Hohneck 1366m or the Grand Ballon 1424m, highest points of the Vosges, contemplate the 360° view° on the Ballons des Vosges Regional Nature Park, Alsace and the Alps in a naturally preserved environment: high stubble fields (high altitude meadows), fir, spruce and beech forests, peat bogs, glacial cirques, rocky cliffs, screes, lakes and rivers intermingle in harmony. These environments are as many habitats for fauna (roe deer, deer, wild boar, chamois, badgers, foxes, great horned owls, falcons, peregrines, capercaillie or grouse…) and flora (gentian, foxglove, arnica, daffodil, orchids, drosera…)